Light sensor technology for agriculture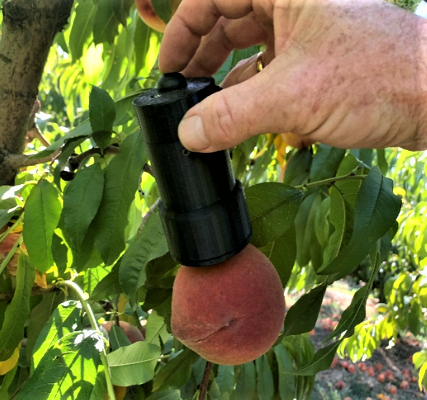 Technological innovation, distributed sensors, IoT and edge computing in particular, are set to push the future of precision agriculture to the next level. Smart agriculture is already becoming  commonplace with automation and data analytics being deployed in more and more production systems.
While basic sensors for soil moisture are part of modern deployments in IoT for agriculture, more advanced ground sensors, such as light-measuring devices still require skilled personnel for deployment and  calibration. We work with agricultural scientists to develop innovative light-sensing technologies to push the boundaries of modern precision agriculture to optimise production and reduce produce waste.
In collaboration with scientists at Agriculture Victoria, we have developed handheld colour sensors for real-time assessment of colour in fruit and vegetables, alongside dedicated mobile smartphone data loggers.
We also developed PAR sensors for the real-time monitoring of light quality at the ground level and an innovative canopy sensor for continuous (up to several week) acquisition of solar spectral quality to inform canopy and orchard design.
In addition to data acquisition, we offer statistical models to make use of the collected data for prediction and optimisation of orchard practices.
Mobile data loggers and mobile sensor interfaces to manage wireless handheld systems
Custom light sensors
Colour sensors
Unique canopy spectral sensor
Contact us to discuss your requirements and ideas.
We will work with you on a project proposal, perform a feasibility analysis, and finalise a quote.
We design, document and prototype the solution. We test the concept thoroughly, both in-house and at your site before delivering the project.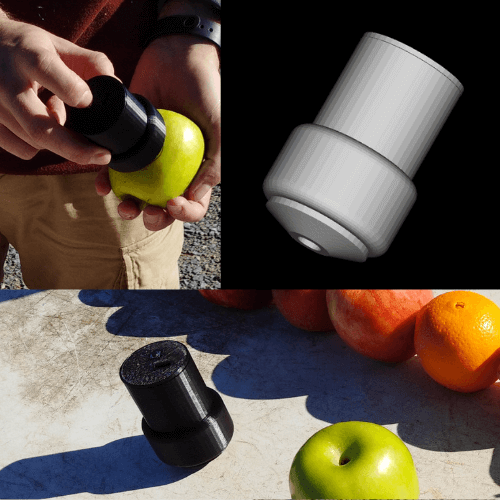 Open Source Colour Sensor
A neat little project for precise colour measurements using off-the-shelf components only. The sensor was designed to brave intense sunlight and the great outdoors without flinching. On top of that, it was calibrated against a spectrophotometer to produce accurate results in the L*a*b* colour scale.
The sensor comes with a dedicated Android app, BLE connectivity and WiFI/IoT upgrade option.
Contact us to begin the quotation process or to gather insights into a potential project.